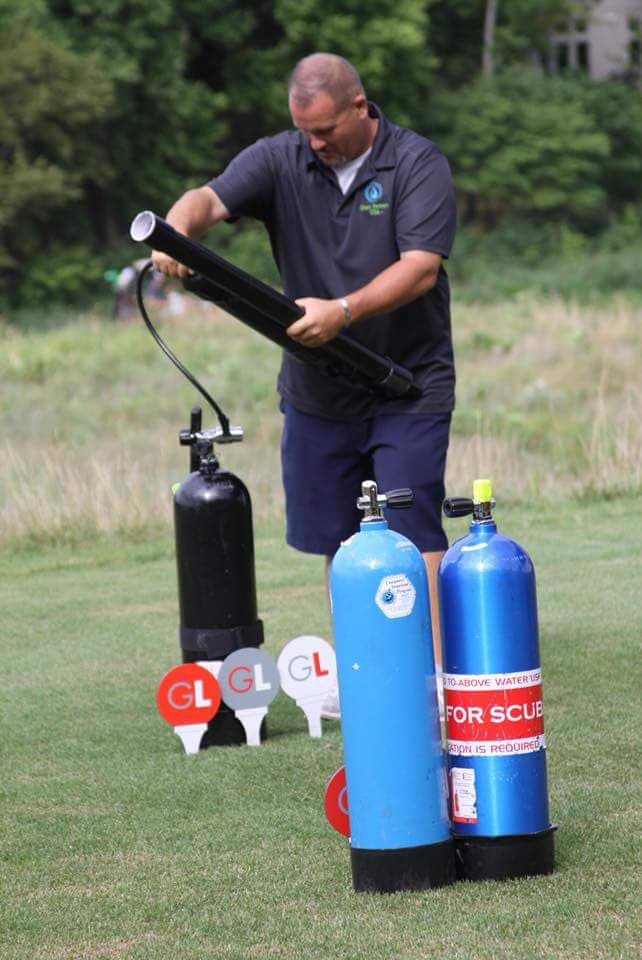 Welcome to the Big Shot Charity Golf Challenge
MGEC Presents the"BIG SHOT CHARITY GOLF CHALLENGE"
A thrilling event fundraising program. We bring more fun and excitement to golf events while increasing fundraising revenue. We assist the event in selling golfers an opportunity to shoot our air powered golf ball cannons for an exciting closes to the target challenge. Participants need no skill to play. Women, Men, and even some children can participate and have fun!
"BIG SHOT CHARITY GOLF CHALLENGE" includes:
1-2 Air powered golf ball launchers, air tanks for entire event
Tent, Table, Chairs (We recommend volunteers bring chairs too)
Square card reader (unless other arrangements have been made)
Expert staff to train & monitor golfers in the safe use of the launchers
"Dart Golf Balls" that fly straighter for all participants
Typical Event Scenario:
Golf Events: We recommend Pre-selling opportunities to shoot the launcher prior to and at registration. We will always sell at the hole too
Golfers pay a fee to shoot launcher
Award a closest to target prize
Call 816 519 6737 to book your event!